Saskatoon Wedding Photographer Martine Sansoucy - Specializing in Editorial fashion & Destination Wedding Photography Worldwide
**Specializing in Wedding Photography for Saskatoon, Saskatchewan & Victoria, British Columbia Canada**
My name is Martine Sansoucy and I am a mother to three very adorable and naughty little boys in Saskatoon, Saskatchewan. I have always had a deep invested interest in creating imaginative art whether it be through writing, fashion & clothing design, drawing or photography. My love with photography started at a young age in taking photos of our pets, and developed into a passion after having children. I have since had numerous publications including magazine articles, magazine covers, and media publications Internationally. I dream of traveling the world, camera in hand. I feel I offer a very unique, candid & artistic approach with my photography and I love the idea of creating images that evoke emotion in people.
I specialize particularily in Destination Wedding, Wedding, & Fashion Editorial Photography but I am available for any life event including;
maternity. infant. child. family. glamour. fashion. pet. animal. dog show photography. concept. commercial. editorial. event
Site last updated October 20th, 2013
*Bride Canada named Martine Sansoucy in the top 20 Wedding Photographers Canada 2012 & three time Wedding Photography finalist 2012*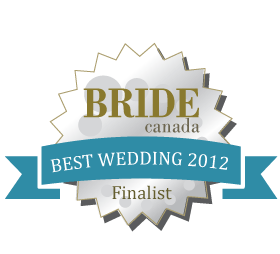 The Latest News!
Martine Sansoucy is nominated as one in four of Saskatoon's Best Professional Photographers in 2013 by Planet S Magazine!
Martine Sansoucy was featured on an 11 page spread as a contributing photographer for the International fashion magazine Gladys (Wedding & Couture Issue) April 2013!
Weddings From Around The Globe
What Other Professionals Are Saying:
Martine is an incredibly talented photographer, extremely professional in her work and is more then a pleasure to work with. Martine has provided us at Schryer's with some outstanding photo's for our menu as well as a calendar project still in the works. I would recommend Martine to anyone in need of any kind of photography work, her skills are very well rounded and is sure to exceed anyone's expectations. If you want pictures to capture your best work or memories, Martine is who you want and she consistently provides excellent work. - Jonathan Schryer (Schyrers BBQ)
Martine Sansoucy
Saskatoon Wedding & Fashion Photographer
306-371-1332
agasteche@yahoo.ca
Visit me on Facebook HERE!
Visit my blog HERE!
Check me out on Twitter HERE!
Website & Graphic Design by Martine Sansoucy ©2013 All Rights Reserved. All images & graphics are the copyrighted property of Martine Sansoucy.