{Shown Above - Saskatoon, Saskatchewan Engagement Photography Session}

*IF YOU HAVE A WEDDING BOOKED WITH ME, ASK ME ABOUT MY ENGAGEMENT SPECIAL FOR YOU!*
Lifestyle sessions include engagement, couples, family, & pet photography!
Ask me about including a Hairstyling & Makeup package to your grad, beauty, glam, or boudoir photography sessions!
Contact me for additional information about commercial, business & event photography - Specializing in Dog Show Photography in Saskatchewan
For details on any other photography work please CONTACT ME
All sessions are done on location or outdoors in a natural light setting and include unlimited poses & clothing changes. All sessions include a DVD with your images in high resolution, unmarked and ready to print at your leisure!
*Prices are subject to change at any time*
*I am currently booking fall lifestyle & beauty sessions for 2016!*
*I will be starting to accept grad sessions for 2017 fall of 2016!*
For session booking availability & additional information please contact me at agasteche@yahoo.ca or 306.371.1332
I look forward to hearing from you, and capturing your beautiful moments!
Stay amazing - M
Please visit my WEDDINGS page for WEDDING INVESTMENT information!
"Saskatoon finest Photographer, Martine Sansoucy's photos are some of the most impressively stylised photography I have ever seen. I have had many family shoots taken with her over the past 5 years (including my wedding) and she has yet to disappoint me. When I look back at the photos Martine took of me and my family I get lost in the emotions and the moments she is able to capture. They are truly priceless treasures I will hold dear to me for the rest of my life. Clients of Martine's will go down in history for having been lucky enough to have her take their photos."
- Brandi Allan (Wedding, Engagement, Family Sesssion Client)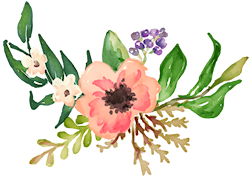 Martine Sansoucy - Saskatoon Wedding Photographer
306.371.1332
agasteche@yahoo.ca
Saskatoon, Saskatchewan Canada & Victoria, British Columbia
For news, updates & latest shoots visit my Blog
Photographers visit *Passion to Paycheque*
Web & Graphic Design by Martine Sansoucy
©2014 All Rights Reserved. Martine Sansoucy